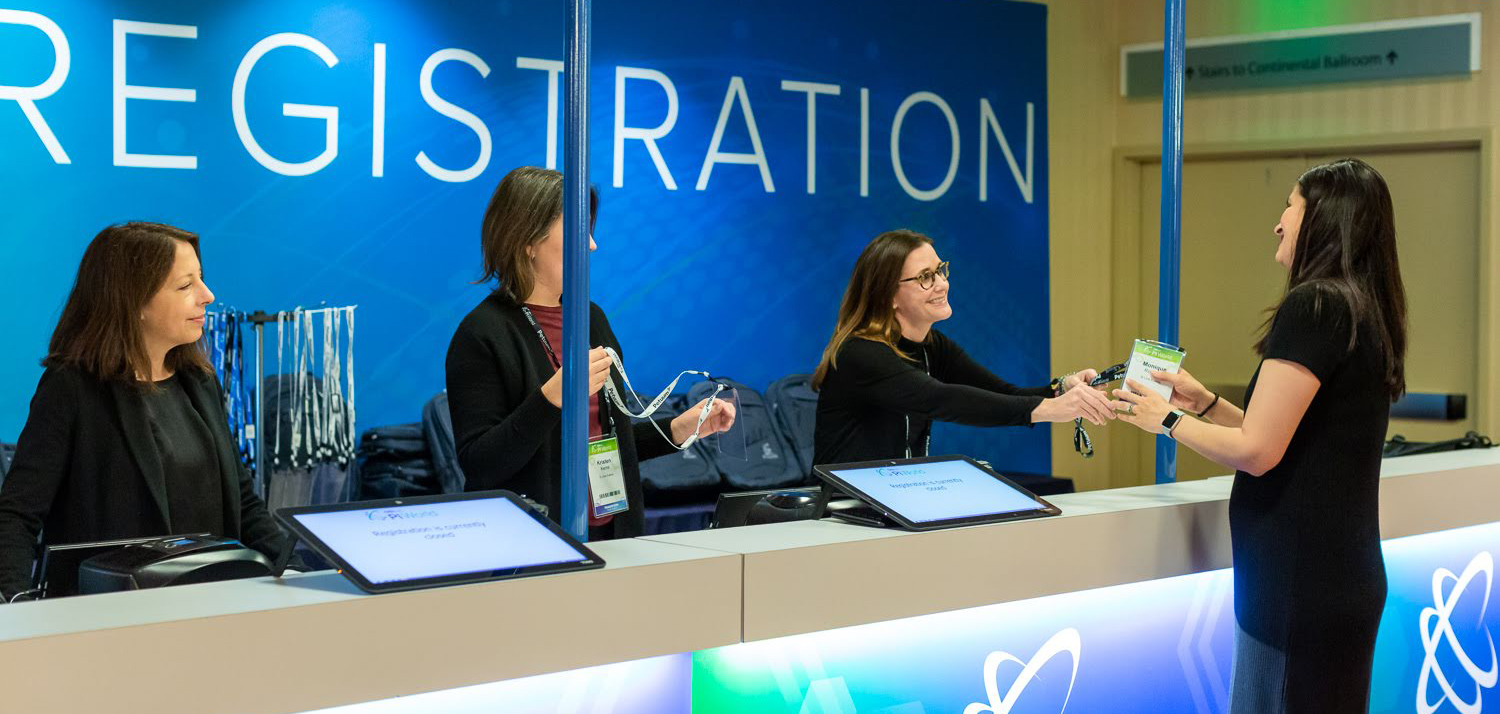 We're people-people.
That means we're easy to work with, but it also means we maintain great relationships all over the industry. We dot every i and return every call. And there's nothing we love more than bringing it all together to create memorable experiences.
Event Technology and Registration
Whether you need help finding a mobile app for your conference, tracking attendees or a contactless badge printing solution, we can help you keep up with the latest tech solutions.
Website Registration Services
B Line can build and manage registration sites using your existing registration software, or guide you through the process of selecting the appropriate software. In addition, we hold licenses to several registration platforms, and can build your site utilizing our license.
Mobile Apps and Engagement
B Line Events is always ready to implement the latest tools and evolving strategies. Whether your priority is attendee networking, wayfinding or agenda information, we can help find the best app for your event. We can help you find the right technology from event apps, to lead scanners and badging options, to wearables and technology for data management and audience engagement.
Attendee Tracking and Engagement
From RFID to beacon devices to badges that allow both tracking and networking, we can find the perfect solutions for your needs without making your attendees feel like big brother is watching.
On Demand Badge Printing and Mobile Check-int
Let us find the best check-in solution for your event. We stay up to date on the latest platforms and can help you find the right solution for your on-site registration whether it be through QR codes, mobile lists or facial recognition.
B Line Events is one of the best production companies in the industry. They are simply excellent at what they do. They can deliver high-touch experiences and also run large-scale events flawlessly.

SocialChorus
Careers
Our people are what makes us great, and we are alway on the lookout for strong talent for both planning and on-site events support. Please send us a note to learn more.
Contact Us