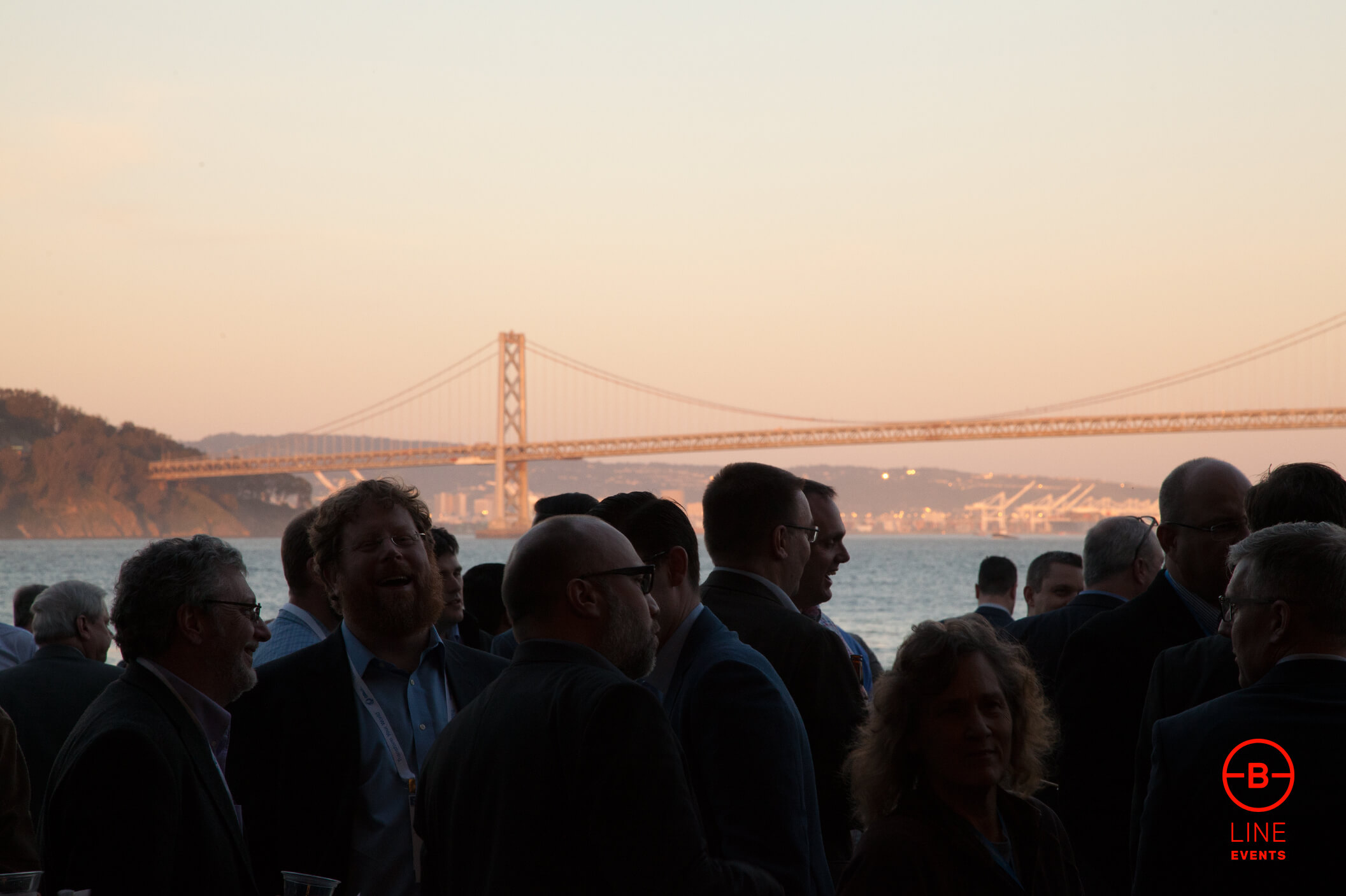 Corporate Event Planners in San Francisco
Relax and leave the details to us. We'll work together to provide you with an exceptional and unforgettable experience that surpasses your expectations.
Event Planning in San Francisco
As the leading event management agency in San Francisco, we're experts at delivering unforgettable corporate events that always exceed our client's expectations. Our secret? Our team of experienced event planners who always go above and beyond.
We take a professional and personalized approach to event planning, taking the time to actively listen and understand our client's unique goals and preferences. This allows us to design and execute truly one-of-a-kind events that always leave a lasting impression on our clients and their guests.
---
Corporate Event Planning in San Francisco – FAQs
What type of events does B Line Events manage?
B Line Events manages a wide range of events in San Francisco, including corporate conferences, product launches, grand openings, charity events, private parties, and more. We offer personalized services to meet the unique needs and goals of our clients, ensuring that each event is tailored to exceed their expectations. With our team of experienced event planners, we make sure every event is uniquely designed to create an unforgettable experience.
Does B Line Events manage events only in San Francisco?
At B Line Events, we specialize in event management in San Francisco, while also extending our services globally. If you're interested in having us assist with your event, please don't hesitate to contact us, and we'll explore options to collaborate!
Why should you use an event management service like B Line Events?
Using an event management service like B Line Events can provide you with access to experienced and knowledgeable professionals who can help ensure that your event runs smoothly and meets your objectives. We can also save you time and reduce stress by handling many of the logistical details of the event, allowing you to focus on other aspects of your business or personal life.
"B Line Events is one of the best production companies in the industry. They are simply excellent at what they do. They can deliver high-touch experiences and also run large-scale events flawlessly."

SocialChorus
Get in touch
Leverage our extensive network and let us put our connections to work for you. Together, we'll create customized event experiences that leave a lasting impression on your attendees.
Contact Us