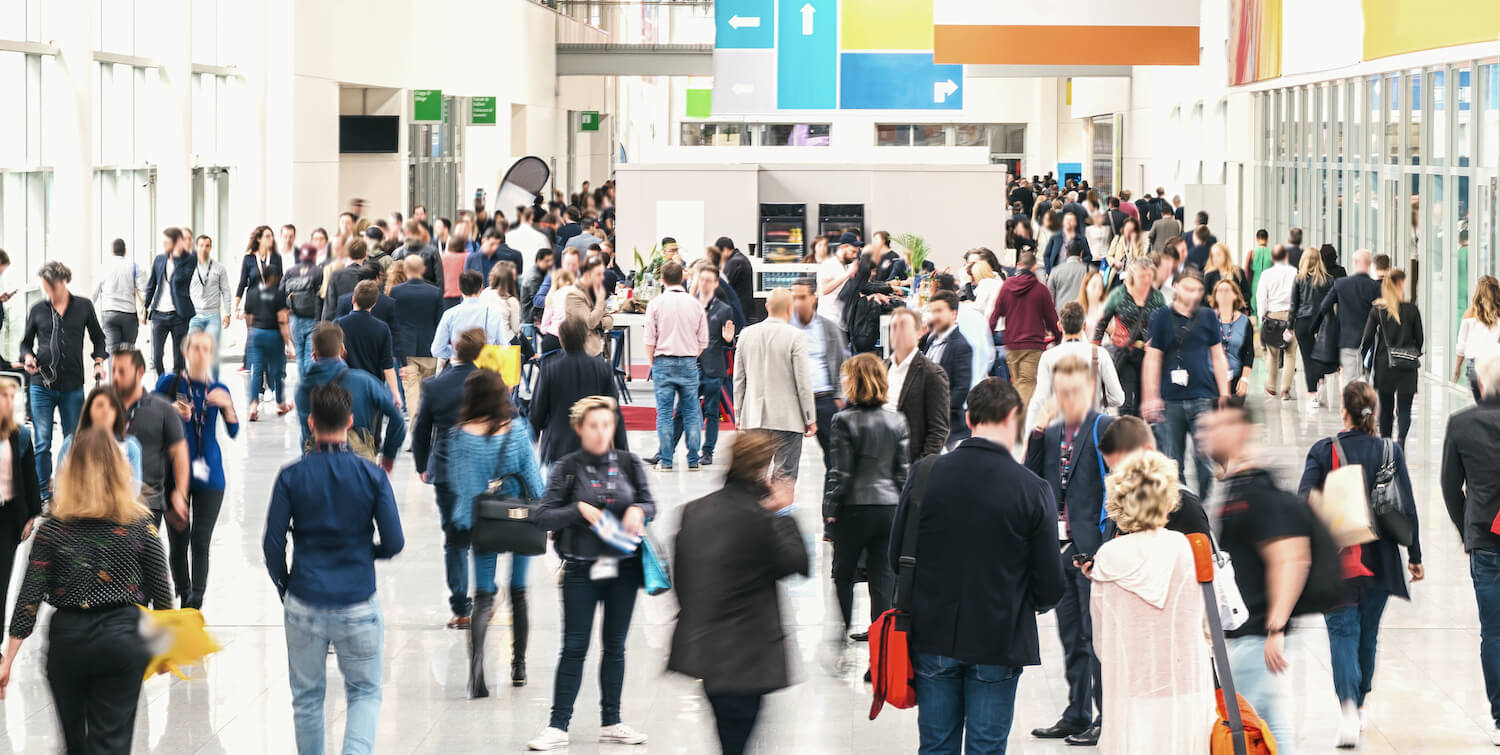 A successful corporate conference starts with an amazing team.
Set your sights and achieve your goals by curating the perfect team to support your next big corporate event.
Contact Us
What is a corporate conference?
A corporate conference is a single or multi-day event sponsored by a company to achieve certain business outcomes, which may include promoting a new product, educating employees, connecting with customers, and more. Through engaging presentations, entertainment, and networking opportunities, a corporate conference gives attendees a chance to learn valuable knowledge and foster meaningful connections with colleagues and clients.
B Line Events specializes in planning corporate conferences with a professional touch
Here's what you can expect when working with B Line Events:
Step 1: Brainstorm and workshop phase
We'll begin by meeting with you to understand the vision, scope, and desired outcomes for your corporate conference. We'll work together to brainstorm and workshop all the elements of the event, from venues, to agendas, to guest lists and more. We'll develop and manage an event timeline, including setting important production deadlines, and ensure you're kept up to speed throughout the process.
Step 2: Site selection and contract negotiation
Once we have a clear mutual vision for the conference, B Line will work to secure amazing venues, vendors, exhibitors, caterers and more, as well to negotiate contracts that maximize your budget. We'll work with you to develop the conference agenda and make sure everything is in place for when the event arrives.
Step 3: Launching the conference
B Line staff will be on site for the duration of the conference to manage all the moving parts, from registering guests, to coordinating vendors, to setting rooms and assisting speakers. Whether it's virtual, in-person, or hybrid, and produced on a single day or spread out over several days, we'll make sure the entire event runs smoothly and seamlessly.
Why trust B Line Events to plan your corporate conference
We have the full scope of skills you need
Our planners bring with them years of experience and a vast range of skills and expertise to execute meticulous corporate conferences. We're known for producing corporate events that are as fun and memorable as they are successful from a business standpoint.
A proven record of planning successful corporate conferences
With nearly 20 years of experience planning large-scale corporate conferences and events, B Line has built an impressive portfolio. We serve a roster of prominent, globally-recognized companies, and we're always excited to work with new clients to bring to life unique and individually-tailored corporate events.
Corporate conferences made easy
It's easy to get bogged down and overwhelmed when planning an event at the scale of a corporate conference - but not for B Line. We pride ourselves in remaining calm under pressure and greeting every task with clearheadedness, pragmatism, and kindness.
"B Line Events is one of the best production companies in the industry. They are simply excellent at what they do. They can deliver high-touch experiences and also run large-scale events flawlessly."

SocialChorus
Ready to plan your conference with B Line Events?
Our team is excited to hear from you! Reach out to hear more about our corporate conference event management and get started planning yours today!
Contact Us
Frequently asked questions
How do you organize a corporate conference?
A great place to start is by hiring a team of event planners who specialize in corporate conference management to guide you through the process. From budgeting and venue sourcing to creating guest panels and selecting food and beverage menus, there's much to keep track of when planning an event at this scale. Event planners like our team at B Line will help you manage all the details from start to finish and will keep everything organized and on schedule as the conference comes together.
What makes a corporate conference successful?
Corporate conference planning should begin with clear outcomes and goals so that you have a gauge by which to measure success after the event. Were important messages effectively communicated? Were there ample opportunities for networking and collaboration? These are great questions to ask after your conference to evaluate its efficacy. Professional corporate conference organizers can help ensure success by meticulously crafting every element of the event to satisfy your desired business outcomes as well as foster a positive overall experience for everyone in attendance.
Why should you work with B Line to plan your corporate conference?
For "non-planners," a full-scale corporate conference can seem like a daunting project to take on and produce. This is where B Line Events steps in to alleviate the stress of planning. From registration, staffing, and housing prior to the event, to engaging panels, activities, amenities, and presentations during the conference, B Line leaves no stone unturned. With our expertise and experience in planning and managing corporate conferences, we know exactly what it takes to make one successful. We're excited to help you make yours an experience to remember.