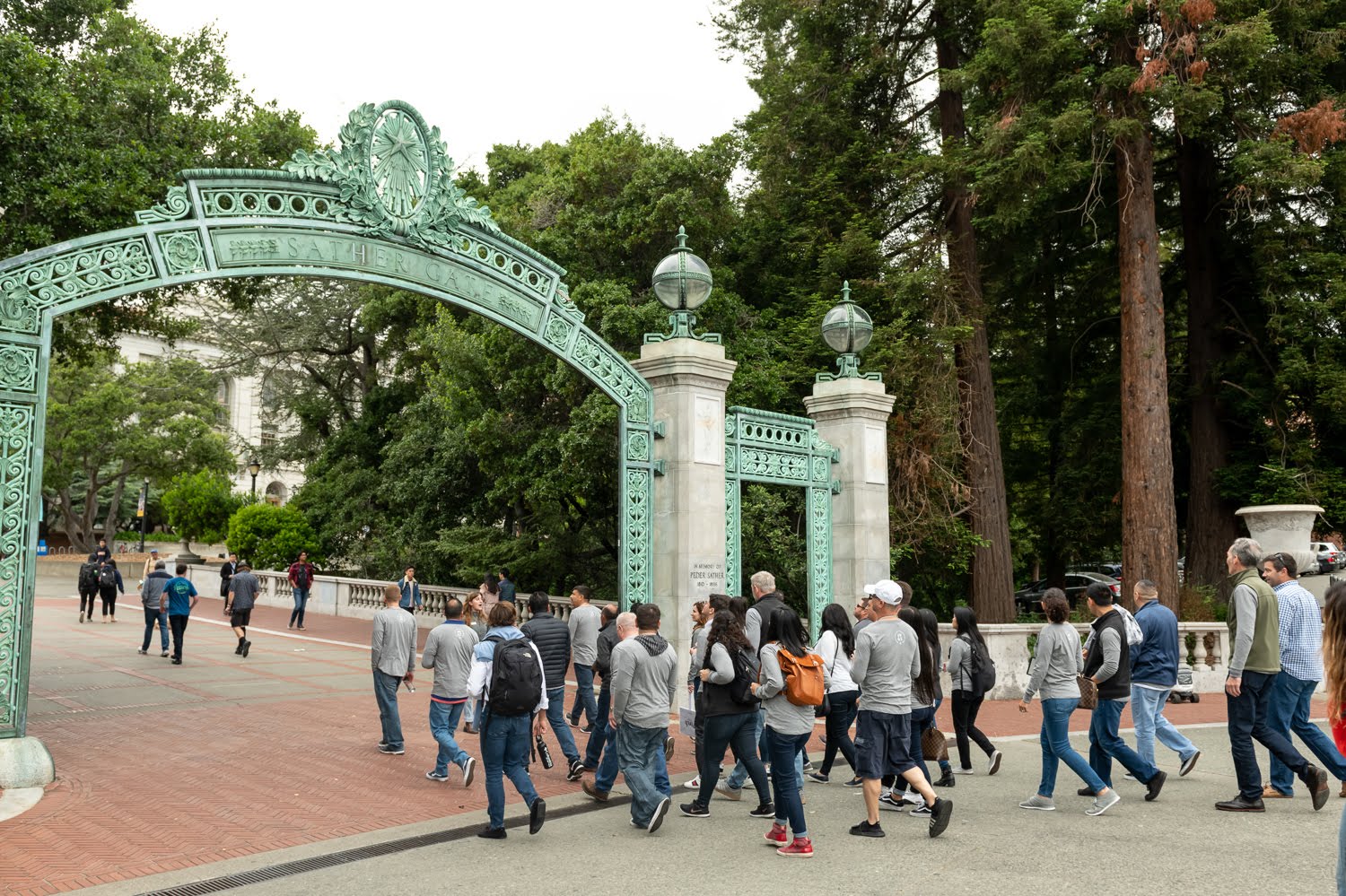 Motivate and inspire your workforce with enviable employee incentive trips.
A great incentive travel program can go a long way for companies that offer such rewards to their employees. At B Line, we create employee incentive programs that give businesses that competitive edge and leave guests feeling amply rewarded and replenished.
Contact Us
What is an employee incentive trip?
An employee incentive trip is a reward companies offer to top-performing employees as a way of motivating team performance and encouraging strong coworking relationships. Also referred to as recognition programs, employee incentive trips can range from an all-expenses-paid vacation to an off-site adventure for the day. Whatever the shape of the reward, a successful incentive program will inspire greatness from the employees it's designed to serve.
B Line Events specializes in creating memorable employee incentive and recognition trips with a professional touch
Here's what you can expect when working with B Line Events:
Step 1: Ideation and workshopping
We'll start by meeting with you to understand your goals and vision for the incentive program. We'll suss out the budget, timeline and scope for the trip and work with you to design a program that meets and exceeds your expectations.
Step 2: Negotiating with airlines, hotels, vendors and more
This is the planning and booking phase of the process, where we'll coordinate everything from travel logistics, to accommodations, to on-site activities, catered meals and more. We'll leverage our strategic global partnerships to secure you the best deals and design the most unique experiences for your incentive trip.
Step 3: Coordinating the trip
Once the trip is awarded and your employees are off on their adventure, we'll coordinate every aspect of the experience so you know your team is in great hands! Our on-site staff will ensure the guests have a seamless and magical time, leaving them with memories that will last a lifetime.
Why trust B Line Events to plan your employee recognition or incentive trip
We make it personal
B Line doesn't do cookie cutter events. We design completely unique and tailored incentive programs for every client, taking the time to understand their specific needs and goals. A successful incentive program should feel highly personalized and delightful in specific, creative ways your employees will love.
We leverage our strategic global partnerships
In nearly two decades of creating employee recognition programs, we've developed great working relationships with top-rate industry partners around the globe. Our clients come to us because they know we've got the connections that make for once-in-a-lifetime incentive travel experiences.
We offer high-touch planning and staffing
Companies hire agencies like B Line to plan events and incentive trips that inspire feelings of delight, relaxation and luxury. The schedule flow is seamless; the activities bring wow-factor; and the drinks are always perfectly chilled. Every step of the way, B Line staff are there to make sure the entire experience is flawless.
"B Line Events is one of the best production companies in the industry. They are simply excellent at what they do. They can deliver high-touch experiences and also run large-scale events flawlessly."

SocialChorus
Ready to plan your employee incentive trip with B Line Events?
Let B Line put our global connections to work for you in planning an employee incentive program your teams will love. Reach out today to get started.
Contact Us
Frequently asked questions
What makes an employee incentive trip effective?
A successful employee recognition program will drive business growth by motivating your teams to hit targeted goals and strive for new levels of excellence. To be effective, the trips offered must be impeccably planned and known to offer experiences of a lifetime! Once the word gets out to your workforce, it brings a level of healthy competition enjoyed across teams, departments, and even company locations.
What's an example of an employee incentive trip?
A recognition trip might be a weeklong, all-expenses-paid trip to another city, complete with scheduled activities, meals, and adventures. Or it might be a night out in your own city - dinner at a Michelin star restaurant followed by a trip to the theater. Working with B Line means your employee incentive trip will be entirely one-of-a-kind, designed within your budget, and perfectly tailored to serve the employees you're looking to reward.
Why should I use an agency like B Line Events to plan my employee incentive trip?
Working with B Line Events to help plan an employee incentive trip means you can focus on your business goals and leave the intricacies of planning to an agency that specializes in these kinds of recognition programs. We'll keep all of your ideas and goals in mind as we work together to bring your vision to life, creating an enviable incentive program that offers all the rewards with none of the hassle.