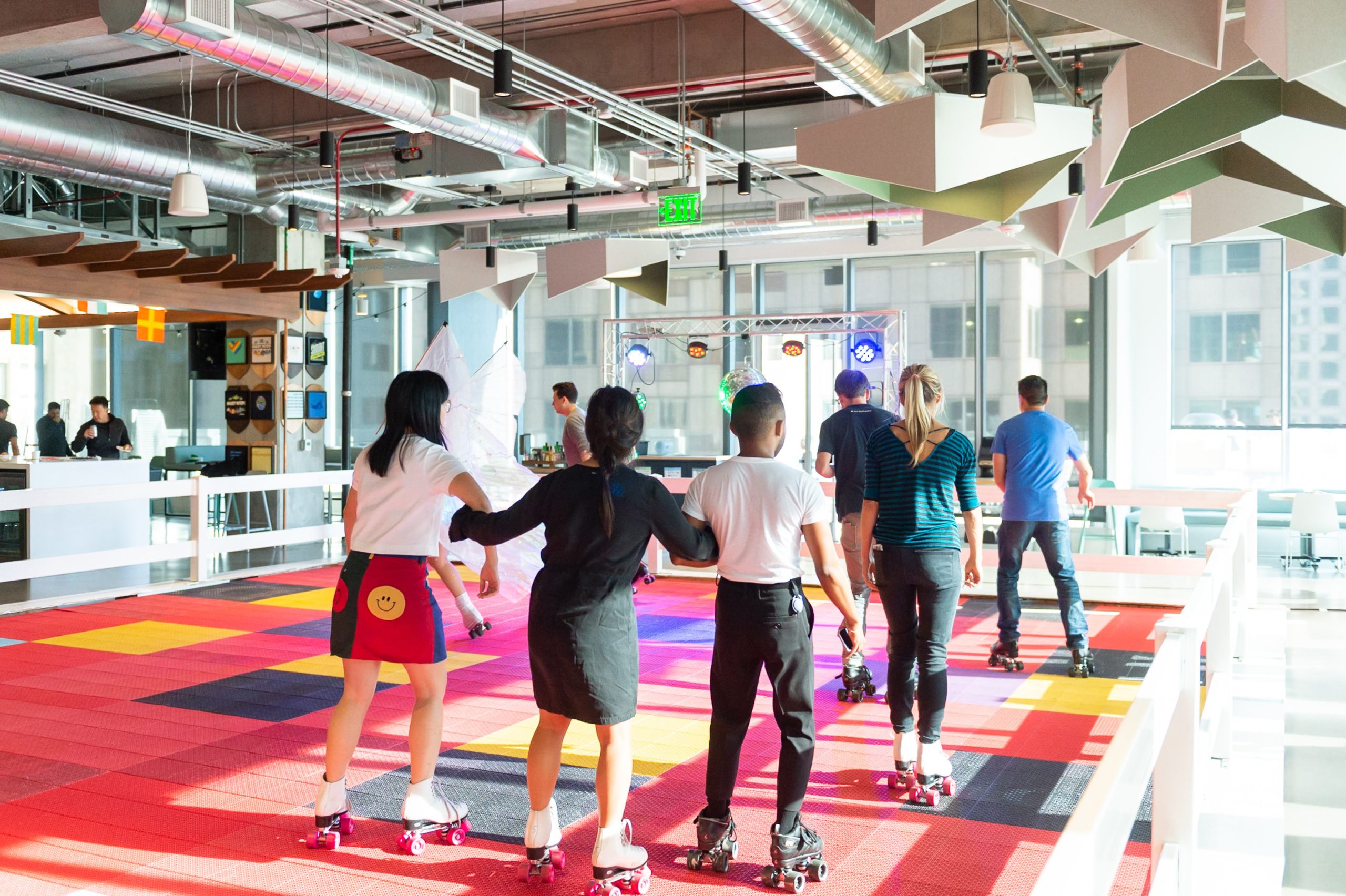 How to Plan a Corporate and Business Event in 10 Steps
Needless to say, the way that events have been organized has gone through an extreme amount of changes the past few years. According to an investigation by Zippia: "During the COVID-19 Pandemic, 73% of event planners successfully transitioned to all virtual events", meaning that the pandemic unknowingly expanded on the scope of what can be possible for events and where they can be hosted.
Additionally, from the same investigation, they found that "In 2022, 63% of marketers plan to spend more on live events in the future". As the founder and CEO of B Line Events, Birgess Angelus, said in an interview with the San Francisco Business Times, "For some of the larger events that we plan, it's full steam ahead…With events that are coming up in January and into the next year (2023), there's no real caution of Covid moving forward. Covid is becoming less of a factor with every event. It's not slowing things down."
This "full steam ahead" approach supported by numbers hints towards a revival of in-person events, meaning that slowly but surely we are circling back to the "old" way of organizing and marketing them.
For businesses and professionals in any field, this brings forth opportunities to host corporate events that will generate important visibility for the company and assist in its growth. This can be made possible due to the exposure and networking opportunities brought forward by the event itself. So, if you are looking for a way to help boost your company through creating an amazing and impactful event, then keep on reading!
What is a corporate event?
A corporate event is any event held by a company to achieve a business goal whether it be marketing, networking or team morale. They are usually held by businesses or organizations for their staff, stakeholders or clients, and can range in both size and scope from a 3-day long convention to an afternoon product launch. Regardless of these variables, corporate events require excellent and meticulous planning in order to rise to the occasion and exceed professional expectations. Here's how you can get started.
How to plan a successful corporate event in 10 steps
Planning a corporate event is deceivingly easy– it actually takes a lot of time and effort in order to put one together! Here are 10 steps to keep in mind as you go through the process.
1. Define the purpose of the event
Before you decide to host an event, it's important to sit back and try to define its purpose. There are a plethora of potential reasons for hosting the event in the first place. From celebrating a product launch, generating networking opportunities, or wanting to present and expand on work and achievements, all of these different reasons will end up requiring different approaches when it comes to planning them. Once you are able to identify the purpose for the event, the way to approach it will become a lot clearer and easier to tackle.
2. Set goals & objectives
After defining the purpose of the event, setting specific goals and objectives will help you in the initial stages of the planning process. Think of the event goals and objectives as a lens that helps hone in on the intended purpose, and sets a clear connection between the two. For example, the purpose of the event could be to showcase your product or service to potential clients, and the goal could be to pick up a certain number of client leads to work with in the future. Once you have this solid connection between the purpose, goals you want to achieve, and objectives to meet along the way, variables will both emerge and be easier to discern. These variables can range all the way from event type, to the potential scope of the audience, etc.
3. Find the audience and decide the event format
Know your audience and draft an agenda that works well for them. Your audience can range anywhere from a company's internal staff, to clients, to potential stakeholders, and so much more. After deciding on who you want the event to cater to, it will make the format of the event more distinguishable. The agenda and tone of a teambuilding event for internal staff might be fun and interactive with lots of networking and recognition opportunities. However, if your audience is potential and current customers, you might host a conference with multiple tracks in an effort to provide as much education and product exposure as possible.  As you can see, the audience scope will often define the event type and vice versa, which is why figuring one out will often bring the other to light.
4. Define a realistic budget
Before moving any further, the budget for the event needs to be determined (ideally as early as possible). The reality of the situation is that you need to know how much money you have available to work with. It determines the kind of event you'll be able to host, as you'll have to make monetary decisions regarding the resources you need and how much of the budget you want to allocate to each of them. These decisions can greatly alter the feeling and experience of the event. Even though taking the time to thoroughly sit down and go through the numbers may seem tedious, the time spent doing so will definitely be worth it, and will save many planning hours in the long run.
5. Select a venue
After figuring out who the audience of the event is, deciding the format of the event, and discerning what the budget allows, it's time to look at a potential venue. A larger audience means choosing a larger venue, and a smaller audience means choosing a more intimate space. If you are planning to host a hybrid event, It is important to keep in mind any remote audiences when choosing a unique event venue space. Obviously, this isn't applicable to all events, but the possibility of making an in-person event hybrid opens the door to also occupying an online space outside of the physical venue. If the purpose, goals, and objectives of the event you're hosting include maximizing the reach of your company and encouraging visibility, a hybrid event might be something for you to consider.
6. Generate an agenda 
Similar to defining the budget, the earlier ahead you plan an agenda for the event, the easier it will be in the long run. Hosting a good event requires structure and flow to be successful and have an impact. Not only does it come off as professional and impressive in the corporate setting, but it also promotes organization. Especially with large events such as conventions or conferences that span multiple days, having a well-planned agenda will not just ensure a steady flow between activities, but from day to day as well.   Think about the guest experience when drafting your agenda and the time that it takes to move from one space to another. For instance, don't plan an awards dinner to start immediately after your sessions end and make sure to allocate a little time for your attendees to refresh and move between functions. 
7. Start event marketing
Once all of these details have been decided on and set in stone, it's time to start marketing the event! After all, if no one knows that you're planning an event in the first place, then it's highly unlikely that anyone is going to show up. So, it's up to you to find the best way to get the word out and let the event be known. From emails to social media posts, there are many ways to let people know what's going on. Depending on the purpose and format of the event, the ways in which you reach out and market it will change. Make a plan to launch your registration three to six months in advance of the event and have a detailed communications plan to drive attendance.
8. Stay on top of vendor arrangements and keep track of deadlines
Needless to say, all throughout this process you need to be on your A game. It is important to have a detailed project timeline and keep track of key deliverable dates. This is where a planning agency can really help your team shine. There are so many changes and unexpected variables that may appear throughout the way, but having a timeline and dedicated planning team will help you manage anything that comes your way. Staying on top of everything you'll be able to maintain control, and ensure that the event will be as fun and successful as you want it to be!
9. Enjoy the event, make connections, and network!
After all of your planning, make sure to try to enjoy the event. Depending on the format of the event, this may be the perfect opportunity to make connections and network. Having a formal company dinner to hand out employee awards may strengthen the working relationships between the employees at said company while networking at a larger conference may open potential doors for your company and career down the road. After all, this is likely one of your key goals in hosting the event. Having a solid team of vendors in place should allow you to step back and really participate in the actual event itself.  Take the opportunities to make meaningful and beneficial connections.
10. Reflect
At the end of any kind of process comes a time when you should look back and reflect on the experience as a whole. Of course, planning an entire corporate event is a journey, to say the least, but reflection is particularly important to help improve upon future events. We always schedule a debrief meeting to review what worked and what didn't, as well as identify certain aspects that could benefit from a change. No matter what, there will always be something to take away and learn from hosting any kind of event. The amazing part is that you can take everything you've learned, and make changes that you can apply to the next corporate event you decide to host.
Turn to B Line Events to help you plan your corporate event
Decades of experience in event management
Since being founded in 2004, B Line Events has gathered almost 20 years of corporate event managing and planning experience. Regardless of event format, their knowledge, connections, and passion drive them to create professional memorable experiences.
From In-Person Services such as Logistics and Overall Management,  Transportation, A/V – Production Management, Signage/ Branding,  Hotel Site Selection, Food and Beverage Management, Decor, and Onsite Staff, to Virtual Services such as Virtual Platform Selection and Speaker Management, Pre-Event Branding, Video Production Assets, Content Curation, Day of Virtual Support and so much more, B Line Events has got your back.
Trusted by globally recognized clients
From Airbnb to Wells Fargo, Google to Adobe, and plenty in between, B Line Events has collaborated with companies based all over the world. Aside from being honored to have worked with such globally recognized clients, the relationships and trust developed along the way is what B Line Events sees as a major driving factor of their mission and success.
Dedicated to bringing the vision to life 
Above all, B Line Events strives to take their clients' vision and make it a reality. They are a dedicated, strong team of socializers and creators who carefully observe the tiniest of details– making sure to dot every "i" and cross every "t". With this level of attention, as well as thoughtful and meaningful collaboration, they do everything they can and more to bring perfection to life. At the end of the day, there is nothing they love more than creating experiences that people rave about.
Ready to work with B Line Events? Drop us a line below!
contact from blineevents.com
Contact page form
---
Corporate event planning – FAQs
Should I use an agency to help me plan my corporate event?
Overall, there are multiple factors to consider when trying to decide whether or not you should hire an agency to help plan your corporate event. For a small team with a limited budget, it may be difficult to do so. However, if you're planning a large-scale conference or convention, then hiring an agency is essential to facilitate a calm and professional planning process.
What are the benefits of using an event management company to help plan a corporate event?
Using an event management company can help ensure a polished, professional, and successful corporate event. By equipping their service, you can focus on the content of the event and achieve your set objectives without the stress and hassle of planning and coordination.