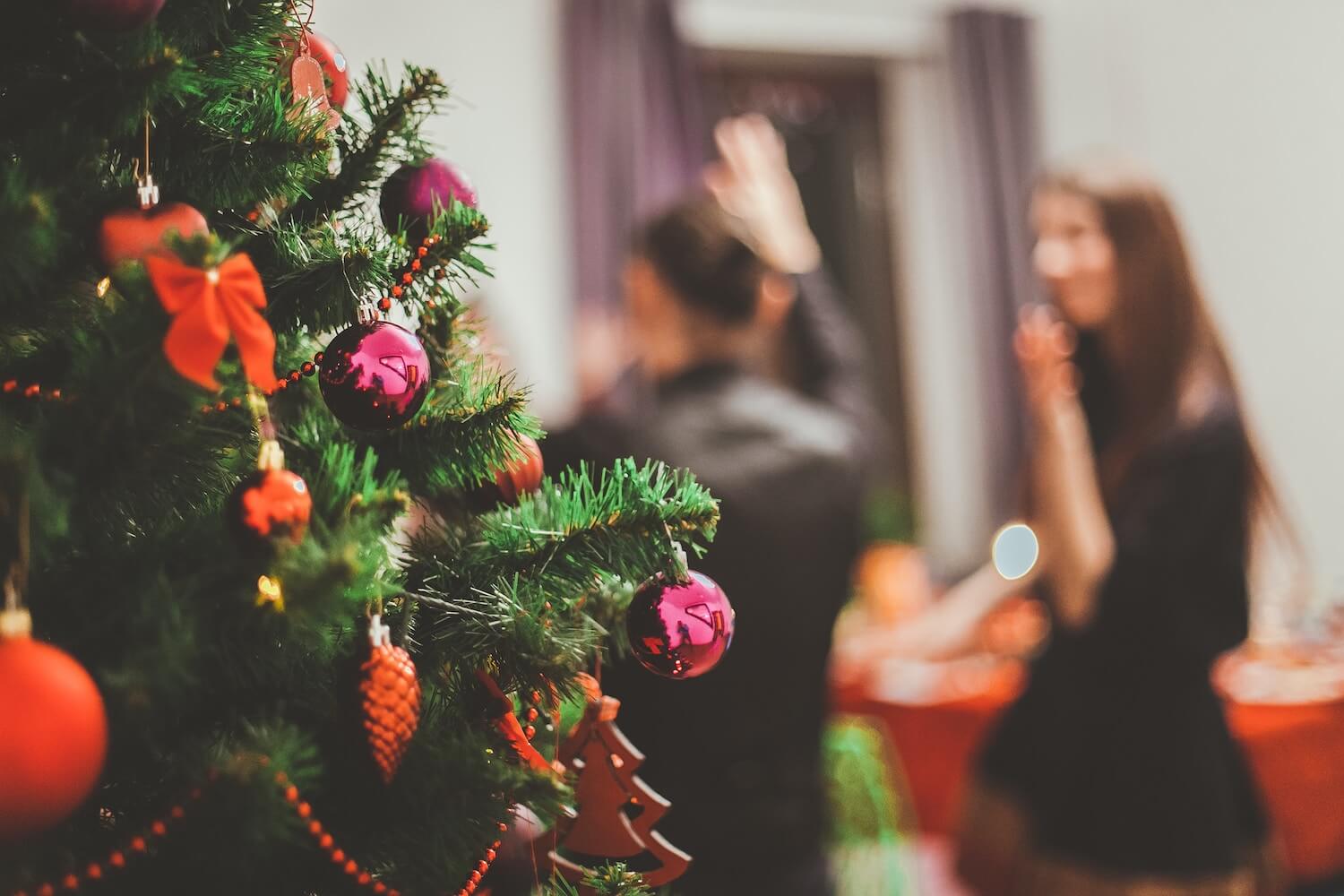 Leave the holiday party planning to us.
Are you ready to create an unforgettable company holiday party? By leveraging our expertise in event planning, we'll work tirelessly to make sure it's the highlight of the year, creating memories that will last a lifetime.
Event Management
Company holiday parties are a way to show appreciation and celebrate employees, like any corporate event, they take time and effort to plan. To ease your workload around the holidays, consider partnering with an event management company such as B Line Events. Leave it to the professionals to ensure an enjoyable and successful holiday celebration.
Let B Line Events Plan Your Company Holiday Party
When it comes to event management, B Line Events has the knowledge needed to help you plan and host an amazing corporate event. From venue sourcing to table settings, we stick with you every step of the way to ensure that your event is produced and executed at the highest standard. 
Company holiday parties are a great way to show appreciation for your staff and encourage strong working relationships.  Collaboration comes into play by using the skills and experience of B Line with the knowledge and vision of our clients.. With company holiday parties, we aim to keep each attendee in mind and emphasize inclusivity. We want to go above and beyond to ensure that the party will be enjoyed by all, and will encourage strong partnerships within your employee network afterwards.
Company Holiday Party – FAQs
How do you throw a good company holiday party?
Every event needs to start with a goal, a budget, and a vision. From there, creating a plan and allocating responsibilities are the next steps. 
How much should you budget for a holiday company party?
The budget for a company holiday party depends largely on the size and financial capability of each client. There is no general rule of thumb. For more information on how to budget for a corporate holiday event reach out to B Line Events. 
Why should you trust B Line Events to plan your company holiday party?
B Line Events has nearly two decades of experience planning corporate events. When it comes to company holiday parties, we know how to approach them, and will work alongside you to ensure that it becomes a great and impressionable experience for your employees.

B Line Events is one of the best production companies in the industry. They are simply excellent at what they do. They can deliver high-touch experiences and also run large-scale events flawlessly.

SocialChorus
Get in touch
Leave the planning to us. We'll work together to create one-of-a-kind holiday party that aligns with your unique vision.
Contact Us