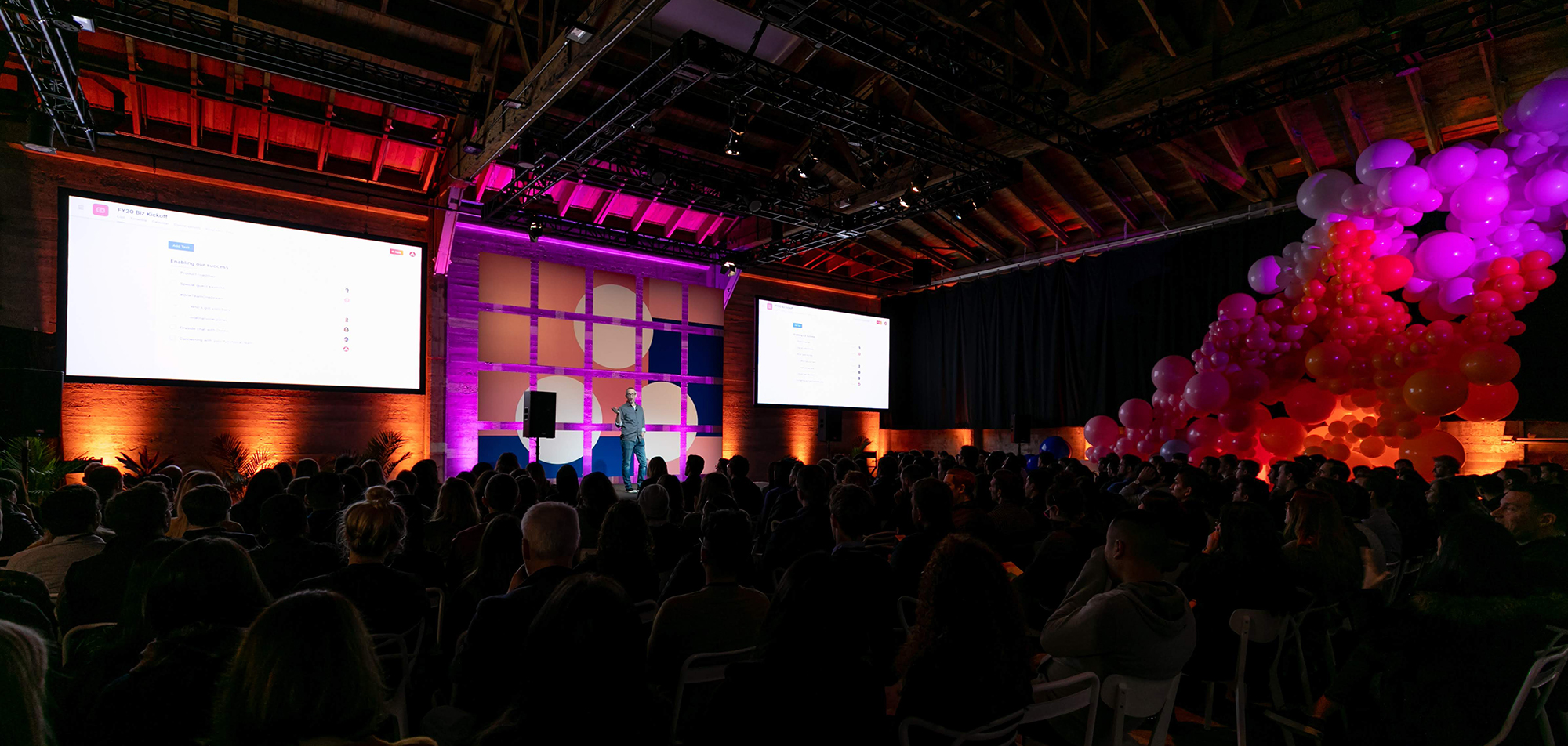 Let us plan your investor conference.
Investor conferences are a chance for you to showcase your company's strengths and vision with potential investors and collaborators. To ensure success, maximize business opportunities, and host elevated experiences, utilize a professional management company like B Line Events.
Event Management
---
Investor Conference Management
B Line Events specializes in planning corporate events– especially larger-scale conferences. Executing a successful conference can include venue sourcing, registration and website building, budget tracking, space allocation, vendor management, and more. We know the importance of having content-focused programming during sessions and networking opportunities outside of the daily meeting agendas. We also take pride in using our skills, knowledge, and experience to collaborate with clients and guide them through the planning process. Our goal is to assist in executing your vision and give attendees a positive, memorable experience. 
Investor conferences are invaluable in promoting new and growing business models. B Line Events knows what it takes to highlight and maximize investment opportunities. We start by asking what our clients want to get out of their investment conference, and then identify ways we can work together to help bring their vision to life.
---
Investor Conference – FAQs
What happens at an investor conference?
Investor conferences are an opportunity for a company to connect with potential investors, as well as build stronger relationships with current investors. From emphasizing the strengths to showcasing a vision and story, the end goal of the conference is to generate appeal and interest. This can be done through workshops, presentations, panel discussions, and a variety of other sub-events.
How do you prepare for an investor conference?
In order to prepare for an investor conference, you need to start off with a budget and a detailed plan. You need to be aware of what you're financially capable of hosting, and what you want to be featured at the conference itself. 
Why should you trust B Line Events to plan your investor conference?
B Line Events has extensive experience in planning and producing corporate events. We know what it takes to plan an investor conference and have the expertise needed to make it as impressionable and successful as possible.

B Line Events is one of the best production companies in the industry. They are simply excellent at what they do. They can deliver high-touch experiences and also run large-scale events flawlessly.

SocialChorus
Get in touch
Put our connections to work for you. We'll work together to create one-of-a-kind event experiences that deliver on your unique goals.
Contact Us